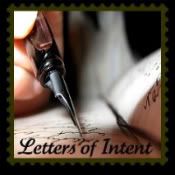 that has taken up residence on my nose,
I don't mean to be rude, but why, exactly, are you here? There seems to have been some sort of misunderstanding. You see, I am an adult and therefore, should not have to continue suffering the indignities of adolescence. Adulthood has enough indignities of its own...hello stretch marks and deflated boobs!
It occurs to me that perhaps you are here in some misguided attempt to make me feel young(er) again. It's possible that you overheard my conversation with my sister in which we were lamenting that we don't seem to have inherited our mother's eternally youthful skin. I am pretty sure that my mom was on to something by spreading her 3 kids out over a decade rather than trying to cram all of them into a third of that time. I have definitely noticed that sleepless nights and the deepening of my crow's feet seem to be linked! And the constant use of my most stern mommy voice has left two permanent creases between my eyebrows.
I think herein lies the confusion...You see, when I was wishing for youthful skin, I didn't mean that I wanted my teenage skin back! (Do you remember Acutane?) No, I meant I want Hayden Panettiere's teenage skin!
Or better yet, just go live on the side of her nose for a few days!
Sincerely,
Too Old for Clearasil