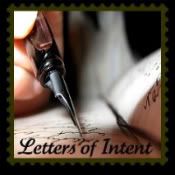 Dear 2010,
I have spent much of the last few days thinking about the year to come and what my expectations and goals are for the next 12 months. And as I am making my usual list of resolutions, I can't help but think about an expectation that won't be realized this year...because he came last year!
My father was born in 1950.
His father was born in 1920.
Since even before I was married, I always expected to have baby in 2010. Thus continuing the 30 year separation between parent and child. But since John came a little sooner than I had planned, that is one tradition that will be dying this year.
I don't know why that has been making me laugh all day...
Anyways. On to the resolutions that actually have a prayer of coming true. These are 21 goals/hopes/expectations I have for 2010:

1. Potty train Emma Jane

2. Start cooking again, at least 4 nights a week
3. Lose my last 5 baby pounds
4. Put my gym membership to better use! I want to get back to exercising daily.
5. Clean and purge all of the closets in my house.
6. Finish decorating my living room
9. See Bon Jovi in concert
10. Finish Emma Jane's 1st year scrapbook

(You know, since she is 3!)
11. Start a baby book for John
12. Organize the new playroom
13. Set up a classroom in the old playroom
14. Attend the homeschool convention
15. Start formally homeschooling Libby
17. Memorize 30 new bible verses
18. Attend the Beth Moore conference in April
19. Take a Beth Moore study and actually do the homework everyday
20. Plan one on one time with each child weekly
21. Take a vacation with my husband!
21a. without getting pregnant!!
2009 was a good year for my family!
But I think 2010 will be even better!
For more letters of intent, head over to Foursons!