That's the Maternal Victims Unit.
Their most recent case involved an incident of domestic violence at the Snellings home.
The Weapon:
The Damage:

It may not look like much, but trust me, you do not want to be whacked with a tea spoon!

The outcome:

The motive for the attack seems to have stemmed from the victim's denial of the perp's request for yet another snack. The victim briefly considered retaliation, but possessing a healthy fear of incarceration, she refrained from throwing the perp across the room or locking her in a small, dark closet. She did count to 10 and then deposit perp into her bedroom before calling daddy the authorities for back up. The perp is currently serving a life sentence of no TV before bedtime. Attempts at an appeal have been thrown out.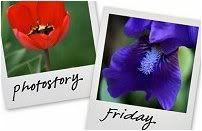 Hosted by Cecily