Seriously! Every time I sit down at the computer she grabs my arms and says, "Mommy, I do it too."
(Okay, maybe she is actually saying, "Mommy, you don't do it. Pay wis me." but that makes me sound like a really bad parent...)
So anyways, Emma Jane has been going on and on about starting her own blog. Anybody that knows her knows that she has lots to say, plus she has these mad photography skills that she has been dying to show off!
Check out this self portrait she took!
Watch out, Annie Leibovitz!
Emma Jane Snellings is about to take the photography world by storm!
One picture of her own arm at a time!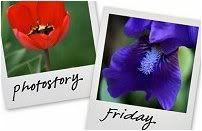 Hosted by Cecily and

Emily