"Oh my gah, Becky! Look at her butt...!"
Wait a second! That's my butt!!!
Never mind.
----------------------------
So there are a lot of, a few, maybe one or two great things about pregnancy! To be honest, I actually don't like pregnancy at all. I know some women love being pregnant and embrace all of the disgusting and inconvenient , miraculous changes occurring in their bodies. I am just not one of those women. I love having babies, I just wish I could skip the months of pregnancy required to get those babies.
Over the course of my three pregnancies, I have noticed a trend. With each pregnancy, I have actually gained less weight and showed later than the previous pregnancy. Now before you try to throw something at through the computer let me just say that I have yet to stay within the recommended 30-35 lb weight gain advised by my ob. I am not going to tell you how much weight I actually gained with Libby because it is downright embarrassing. But for those of you who follow celebrity gossip, it is right up there with Kate Hudson!
With my current pregnancy, I have noticed a new and disturbing trend. Every few weeks I have my husband take a picture of me to document my growth. After reviewing the last few pictures I noticed that my belly doesn't seem to be growing at all! Now I am sure that that is not true, because my ob has not expressed any concern at my lack of growth. I simple think that the growth of my baby bump has been dwarfed by the accelerated and excessive growth of my posterior bump! That's right, my butt is more pregnant than my belly this go round! This growth is so pronounced that while I have plenty of room to grow in the panels of my maternity pants, the fabric across my rear end is stretched so tight i am just waiting for the day that I bend over and hear a giant RIP!!
This is me at 16 weeks. Pretty normal for a third pregnancy I think!

Now here I am, 8 weeks later, at 24 weeks!
27 weeks. (Seriously, is the baby in my belly or my butt?)
28 weeks.
At least after a weekend with Emily, my belly seems to be catching up to my butt! (Thanks for all that good cooking, Em!)

-----------------------------
Speaking of big butts, check out what a double stuffed (for nighttime) cloth diaper does to my baby's already voluptuous bottom! Talk about "baby got back!"
Sorry, EJ, you inherited that from Mommy's side of the family!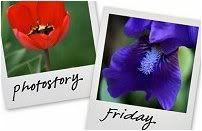 Hosted by Cecily and MamaGeek